My success in real estate is attributed to experience, professionalism, and commitment to service in an area in which I enjoy living. Helping individuals find the right property is one of my strongest values.
I have extensive knowledge of the real estate industry and our local marketplace. I take pride in my attention to detail and put all my efforts into understanding your needs. I constantly educate myself on the latest trends in the marketplace as it is my goal to be able to provide you with top notch service, all the time.
Buying or selling your home should be a memorable and pleasant experience. Real estate is one of the most exciting investments one can make, and I would love to help you find the communities and properties which suit you best. Should you also need help valuing and selling your home, I would be delighted to help.
Here you will be able to find everything you need to buy or sell a home, as well as learn about the market value of homes in the area. Please contact me today so that together we can begin this exciting journey. I look forward to servicing all of your real estate needs.
As a Real Estate Professional and a member of the National Association of Realtors, Minneapolis Association of Realtors, & Minneapolis Chamber of Commerce. I take great pride in my work. Since 2002, I have earned my GRI (Graduate of Realtor Institute), & Broker's License.
I have sold millions of dollars of real estate and helped 100's of people find a solution to their situation. I specialize in the greater metro area helping Buyers, Sellers, Developers & Landlords to achieve their dreams & ideas on homeownership & Investment opportunities.
About the Author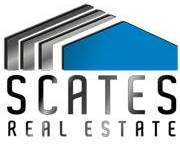 Scates Real Estate
Hi, We're Scates Real Estate and we'd love to assist you. Whether you're in the research phase at the beginning of your real estate search or you know exactly what you're looking for, you'll benefit from having real estate professionals by your side. We'd be honored to put our real estate experience to work for you.